TechKNOWPalooza 2020 #TKP20
The 2020 conference, brought to you by GRAR and ESL Federal Credit Union, will be held on Thursday, October 29, 2019. 
We are very excited to bring you our real estate related technology-based conference virtually this year. Stay tuned for more details as we revamp our schedule and format to provide a great event for you.
Sponsorships Available Now!

To learn more about this event, check out these links from 2019.
2019 Topics   2019 Presenters  2019 Final Schedule  Tickets (stay tuned for details)
Non-Members may register by phone at 585.292.5000 (stay tuned for details)

See our TKP 2018 Preview video!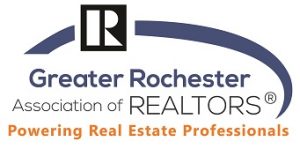 Thank you to our sponsors!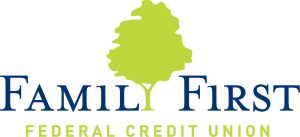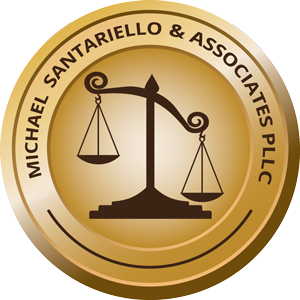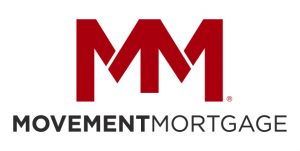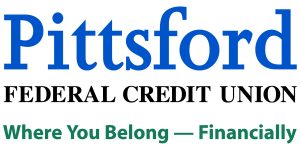 Schedule of Events
See the 2019 TKP Schedule below as a reference (2020 format coming soon).  Page down to see 2019 topics and then presenter bios!
8:30a    Registration
8:45a    Welcome & How the Day will Run
9:15a     Pick 1 of 4 sessions
10:30a  Pick 1 of 4 sessions
11:45a   Pick 1 of 4 sessions
12:45p  Lunch in the Atrium
1:45p    Pick 1 of 4 sessions
3:00p   Pick 1 of 4 sessions
4:00p   Closing/Door Prizes
2019 Session Topics
Authentisign Essentials — e-Signatures for Paperless Files – Gregg Driscoll
Join us for an Overview of AuthentiSign! This session will cover How to: Create a New Signing, Add Participants, Import Forms / Upload Documents and plotting / locating the required Signatures, Initials and Date Stamps. We will also cover the participants steps to access and click to accept the sign here stamps. AuthentiSign is e-Sign and UETA compliant as well as FHA Approved!
Avoid the Social Media Smackdown – Jeremias Maneiro
Social Media Ethics & MLS Compliance. What you don't know can hurt you and your career!
Better MLS Photography – Tony DiPietro
Composition, cropping, lighting, editing, color, straightening and sizing. Tony will be using Adobe Photoshop for most of the presentation (Note -this is not a hands on session).
Digital Door Knocking in the New Millennium – Chris Abazis
Learn techniques using social media to grow your influence.
'Git Over Yourself and 'Git on Camera! – Jay Groah
Why are you being SO shy when TONS of peiople want to SEE & HEAR from you? Learn easy ways to wade into the video marketing pool!
Google G-Suite for Real Estate – Bob Manard
Learn to create, manage, and share documents, spreadsheets, presentations, and forms, and learn how to access these from any device.
Google Tips and Tricks – Bob Manard
Discover tips and tricks for using Google tools more efficiently and find creative ways to accomplish a variety of tasks for your professional and personal projects.
How to Get Exposure on Your Business With Instagram! – Rebecca Donatelli
Generating a profile, creating content, building a brand and turning followers into money.
Intro to (Facebook) Messenger Bots – Deb Mundy & Jennifer Sloan
Why now is the time for real estate agents to have a (Facebook) Messenger marketing strategy.
Let's Get Local: Hyper Local Marketing & You! – Jay Groah
Let's delve into one of the latest and greatest real estate marketing trends. Eat, Drink and Involve yourself through your community and make more $$$ doing it!
Ransomware. One Click Away From Disaster – What You Need to do to Protect Yourself and Your Data -Michael Klimchuk
In this session you will learn what is Ransomware, why you should worry about it and what steps you can take to prevent or recover from an attack.
Social Media Panel – Chris, Ifoma, Jay. Rebecca & Jeremias
Ask the experts. Join fellow real estate practitioners to hear how they use social media in their real estate business. Listen to all points of view and then create your own strategy!
SOS: Surviving Overwhelming Social Media – Ifoma Pierre
A Systematic approach to working effectively on Social Media to Generate Leads and build stronger relationships using artificial intelligence and Big DATA.
Tech Tools For Real Estate – Ifoma Pierre
Real Estate Tech is fast paced and ever changing. In this session, you will learn how to cut through the clutter and learn the best Tech Tools to run your business, from CRM's to Virtual Email Assistants, Listing Ad Writing Software and a 24 Hour Marketing Department always at your fingertips.
Tell your Story on Instagram – Rebecca Donatelli
Utilizing Instagram stories, features of the stories, and generating engagement to create leads and sales!
The Facebook Advantage of Running Your Ads to Your Messenger Chat – Deb Mundy & Jennifer Sloan
Learn better use of your Facebook/Instagram ad dollars with technology that converts leads to clients.
The Fast and Efficient Agent: TransactionDesk Setup and File Management – Gregg Driscoll
The Fast and Efficient Agent: TransactionDesk setup and File Management to show agents how to customize their accounts with Templates and Branding (set up items) then create a transaction and show how the customizations help them work smarter not harder.
Top 5 Essential Apps for Real Estate – Merlin Weaver

Apps are the lifeline to productive agents and teams. Discover the tried & proven and the latest productivity apps!
Unlock The Local Celebrity Within – Chris Abazis
Discover new video strategies to communicate your authentic brand to your community.
Video & 3D Photography – Merlin Weaver
Are you still using photos only to market listings? Standout from competition and delve into 3D & video!
Chris Abazis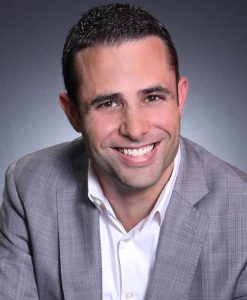 Chris began his real estate career as "Rookie of the Year" in 2002 and continued to achieve at higher levels in the years to follow.  In 2014, Chris was selected as one of the "Top 20 Under 40" by the Long Island Board of Realtors.  In 2016, Chris retired from office leadership to pursue his passion for coaching, training and people development and launched Dream Key Consulting.  Since then, he has established himself as a sought-after national speaker and trainer in the fields of real estate, leadership, communication and technology.  Chris coaches business leaders all around the country.  In March of 2019, Chris and a longtime friend launched Sky Limitless Media, a media production company with a focus on creating content and high-quality video productions for businesses and community leaders.  This is Chris's first time at TKP!
Tony DiPietro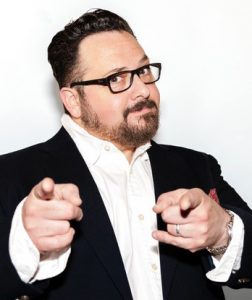 Tony has been involved in the real estate business for much of his life, having grown up with an Investor/REALTOR father, and a mother-in-law in the Rochester business for over 35 years. He has maintained his NYS Real Estate License since 2007.
Tony studied Photography at RIT and has worked as a professional photographer for over 20 years. He has taught graphic and web design at RIT, been the webmaster at the University of Rochester.
Tony is a member of GRAR and has presented at TKP and Tech Tuesday for us in the past!
Rebecca Donatelli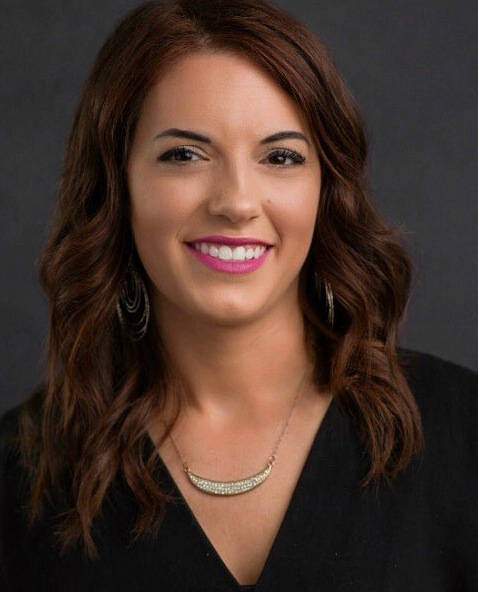 Rebecca Donatelli, ABR®, SRS, is a national speaker with a focus on utilizing Social Media, specifically Instagram, for Real Estate. She was honored by Realtor Magazine in their 30 Under 30, class of 2019 and has also been featured as a "Real Estate Influencer" in The Residential Specialist, and was featured in an article for ReminderMedia as one of three agents crushing it on Instagram.
Rebecca is a residential agent and team leader in Cleveland, Ohio. She was voted a Top REALTOR® in Northeast Ohio by Cleveland Magazine in 2018. Rebecca sits on the Lake & Geauga Area Association of REALTORS® Board of Directors, and is the chair of their Young Professional Network Committee. She is also a state director for Ohio Realtors, as well as a State Political Coordinator. This is Rebecca's 2nd year presenting at TKP!
Gregg Driscoll
As a TransactionDesk® instructor and engagement manager since 2007, and a licensed/active REALTOR® in Austin, Texas since 2001, Gregg brings a unique perspective to the TransactionDesk® paperless system, and to the flow of a real estate transaction. He has led TransactionDesk®'s user engagement initiatives, consisting of regional and state-approved Continuing Education (CE) courses, live online training, and one-on-one hands-on webinar sessions. Always mindful of a REALTOR®'s perspective, Gregg's goal is to develop and deliver compelling, convenient, and beneficial learning opportunities to a constantly growing and evolving real estate industry. One of our favorite presenters, this is Gregg's 7th TKP!
Jay Groah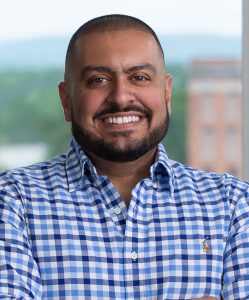 Team Leader of the Jay Groah Team of Better Homes and Gardens Select Real Estate and a frequent speaker at industry events. For the past 12 years, he has sold, built and renovated homes throughout Central New York and specializes in doing so with the "WOW FACTOR" on a tight budget. His industry passion is helping people learn to love themselves, love the camera and love helping make their buyers and sellers more money using unique, fun, modern-media marketing techniques. We are happy to welcome Jay back to TKP! We missed having him in 2018.
Michael Klimchuk's love for technology started when he was in 8th grade. He went to a Ukrainian Catholic elementary school in Rochester and they received two Apple IIe computers. He took to them like a fish to water. The school wanted to offer classes to teach the students how to use the computers but none of the teachers knew how to use computers. They asked Michael to teach the class and it was at that point his love for technology and helping others was born.
Fast forward to November 1996, Michael started his own computer business, MK Computer Solutions (MKCS).  The goal was to provide the highest quality computer service and repair to residential and small business clients. Michael is committed to helping educate those wanting to use technology in their daily work and personal lives!
Bob Manard
Bob is a lifelong resident of Rochester, NY and holds a BS degree in Computer Science from St. John Fisher College and an MBA in Electronic Commerce from the Simon School of Business at the University of Rochester.
A member of the GRAR Tech Committee and a former president of the Rochester Professional Consultants Network, Bob is also active in several local organizations, including App Rochester, Google Rochester, and WordPress Rochester.  This is Bob's first time presenting at TKP!
Jeremias "Jman" Maneiro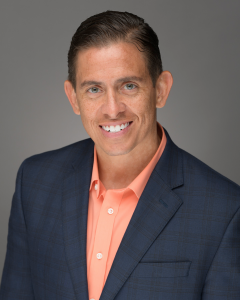 Jeremias is a tech-savvy millennial who speaks from the heart. He specializes in helping everyone improve their techxpertise regardless of skill level or generation. Audiences across the nation love the enthusiasm, energy, and humor he brings to every presentation. "Jman" has been engaging audiences since 2002 with his ability to power learning through anecdotes from his life as a real estate practitioner. His perspective is fresh, his delivery is authentic, and his content is fluff-free.  JMan is ready to help you overcome your fears and start crushing your goals.  GRAR Member JMan is our TKP energy source!  He works continuously to find the speakers and new topics for us to explore to make this event better and better every year,
Debra Mundy
Deb has been in the real estate/marketing industry for over 30 years. Her favorite thing is to teach real estate agents how to get the most out of their advertising dollars on social media by running ads that catch the attention of prospects, and converts them to customers using conversations in the messenger chat platform.
She's the 'word-meister' of Social Launch Media, her partnership with Chief Geek, Jennifer Sloan, that works with real estate companies and agents to become omnipresent in their real estate markets. This is Deb's first visit to TKP!
Ifoma Pierre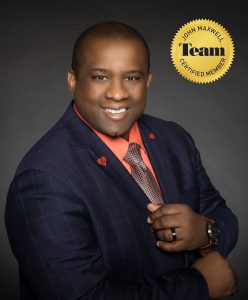 As a licensed and long-established Real Estate Associate Broker, Pierre boasts more than 15 years of experience in the sale and acquisition of prime residential properties within Queens, New York. Because of his thirst for knowledge and education, Pierre created a coaching program called G.E.M, a complete training system designed for real estate agents success, through mastering the art of Sales, Marketing & Branding & advance Social-Media Lead Generation Strategies. Pierre also holds several designations including: ABR, GRI, MCNE, SRS, PSA, E-PRO, CBR, ITI and the prestigious John Maxwell Certified Speaker Trainer & Coach.  Ifoma is joining us at TKP for the first time this year!
Jennifer Sloan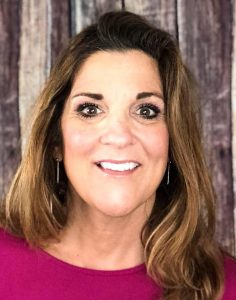 Jennifer loves creating messaging platforms for real estate agents.  She is the technician behind Social Launch Media's successful ad campaigns that increase their client's know, like and trust in their markets, and convert prospects to clients using relatable, relevant conversations.  She's the geek every agent wants on their marketing team!  First time at TKP!
Merlin Weaver
I constantly strive to learn as much as I can, be an inspiration where I go and be of service where I am.  In 2011, I became a licensed real estate agent have a Certified Distressed Property Expert® designation, among others. I pride myself in personal development, extensive education, and volunteering in my community. This in turn keeps me informed, relevant and professional. My current involvements include 2019 Diversity Committee Chairman for the PA Association of Realtors®; 2019 RPAC Major Investor Council, PA Rep., National Association of Realtors®; 2018 President, Reading-Berks Association of Realtors®; 2017-2019 Habitat for Humanity BOD, Berks County; 2016-2019 Board of Directors, PA Association of Realtors®.
2020 Event Co-Sponsors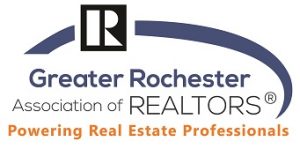 Lunch Sponsor
T-shirt Sponsor