This year's event, brought to you by GRAR and ESL Federal Credit Union, will be held on October 29, 2019.  Our day of technology-based learning begins at 8:30am and will include 20 sessions presented by industry experts. Pick the 5 sessions you'd like to attend. Lunch and parking are included.
Tickets available now in your member portal or non-members may call to register!
Tickets are $29 now through Sept 30 and then $39 from October 1 -25.
No tickets will be sold at the door (we have to pre-order lunch so must cut off tickets sales on the 25th).

New this year, we are offering a four pack of tickets for $100 to brokers, teams and or anyone who is organized to get a group together when purchased by Sept 30. Call Member Services at 585-292-5000 to purchase these (using one form of payment only).

To learn more about this event, see our links from last year. We are already at work on the 2019 event and will post more info as we get everything confirmed.
Presenters   Schedule   Tickets – GRAR Members
Non Members register by phone 585.292.5000
See our TKP 2018 Preview video (based on footage from TKP 2017)!
Schedule of Events
See the 2018 TKP Final Schedule as a reference. Details about each session from 2018 are below.
8:30a    Registration
8:45a    Welcome & How the Day will Run
9:15a     Pick 1 of 4 sessions
10:30a  Pick 1 of 4 sessions
11:45a   Pick 1 of 4 sessions
12:45p  Lunch in the Atrium
1:45p    Pick 1 of 4 sessions
3:00p   Pick 1 of 4 sessions
4:00p   Closing/Door Prizes
APP'ly Yourself – Munt Alhussain
How to use mobile applications for productivity, and to combat procrastination. Will be highlighting 5 applications.
Ask the Experts: Panel Discussion on Video – Jeremias Maneiro, Chirag Shah and Joe Sinnona
What is your video strategy? Ask the experts. Join fellow real estate practitioners to hear how they use video in their real estate business. Listen to all points of view and then create your own video strategy!
AuthentiSign Like a Pro: Learn all the Features – Gregg Driscoll
Layouts, Participant Order and a more in-depth look at the features of AuthentiSign from the pro!!
Be the Bomb with BombBomb – Jeremias Maneiro
BombBomb is the bomb and this is a session that is totally devoted to just this amazing video email platform. There is no faster way to record, send, and track video email.  Jeremias will demonstrate how to incorporate video email into your real estate business and communicate more effectively with clients and consumers. You can think of it like a video relationship manager.  Attendees will identify the best ways to implement a systematic approach to their client relationships. You'll get more referrals and live a happier, longer life!
Building Your 'Local Community Team' (to provide content on your 'Community' Facebook page) – Chirag Shah
This information-packed session will give you step-by-step directions for building a community page for your business: How to name it, create it, develop it, grow it, keep it current, and make it the go-to place for your current and future customers. Community pages will not only allow you to meet new customers it is the solution for staying in touch with your clients after you have sold them a home. We will share the exact techniques we used to build a following of over 20,000 people in 19 months. (Facebook and Instagram)
"Fearful to Fearless" Incorporating Video into Your Business – Joe Sinnona
A basic group workshop on how to overcome your fear of video!  (formerly titled 'Fear Factor')
How to Showcase Your Listings Without Being a Showoff – Joe Sinnona
How to sell your listing faster and for more money using video. (Facebook and Instagram)
Instagram for Real Estate: The Basics – Rebecca Donatelli
Create a profile, useful content, create an audience and how to engage using Instagram!
Leveraging Virtual Assistants to Increase Closings – Terry Yonker
How to find, hire, and implement virtual assistants in your business to do the repetitive tasks, so that you can focus on growing your business!
Marketing Done for You! – Terry Yonker
Make sure that topics that you get from conferences like these get implemented! We'll cover how to make these important topics a permanent part of your business with the help of virtual assistants.
ShowingTime for MLS Tips and Tricks – Mike O'Connor
ShowingTime for the MLS has many features that save time, reduce phone calls, and generate more showings, all of which helps you provide better service to clients. Have you explored this powerful tool? All this and more right from the listing in Matrix.
Team Building How to Find Content; Get Volunteers to Run – Chirag Shah
Would you like to create a leadership team to support your community page? Building the right team is everything in business and your community page is no different. Growing your page outside of your business will create other local opportunities and increase your brand awareness. You will learn best practices and how to reach out and find the perfect team members.
The Right Way to Set Up Your YouTube Channel –Kristina Smallhorn
So you have been putting videos on YouTube and seeing very little results? It could be that Youtube has indexed your channel incorrectly. In this session, you will learn a breakdown of some basics to get your YouTube Real Estate channel page set up correctly so that search engines like Google will rank you at the top for your target areas.
Title, Tags and Thumbnails:  The 3 "T's" to Success on YouTube – Kristina Smallhorn
There are some key factors to your videos being found on YouTube for your target area, The way you use thumbnails, tags and title can really catapult them with more intentional views, subscribers and ultimately new clients. In this session I will be showing you the best tools you can use to have more success with your titles to your videos, tagging them in a way so they can be found on places like Google, and using a format for your thumbnails that get people to actually click on your video to watch it over your competition.
Transaction Desk Essentials – Gregg Driscoll
Essentials of starting and managing client transaction files: Forms, digital signatures and document management.
Trust Based Marketing for Social Media & the Tools You Need To Be Successful using Facebook, YouTube, and Instagram.  – Dave Pagano
Trust means everything when it comes to client relationships. But in a time when people are more cautious than ever, trust can be hard to build. Join us and find out how to break down barriers and win people over on social media.  This one is a psychology lesson about creating advertising messages that connect with a target audience more effectively.
Turning Instagram into Money: The Economics Behind it – Rebecca Donatelli
How to generate leads and build a brand using Instagram!
Video: Your Secret Weapon To Multiply Your Abilities using Facebook, YouTube, and Instagram – Dave Pagano
Learn how this simple tool can scale your business to unlimited heights with consistent and repeatable success, while reducing your actual work load.  This is a technical discussion about video and how to use it as a business multiplier.
Virtual Staging and Great Photos – Patrick Ashley
How to stage a home without a moving truck and what makes for a great real estate photo.
Virtual Tours and Aerial Photography – Patrick Ashley
How to be there without being there and why up in the air is the place to be!
Munt K. Alhussain
Born in Iraq, Munt moved to the U.S. at the age of 8 and grew up in Detroit, Michigan. Munt holds a degree in Business Consulting. After a short stint in Brazil to study international business and play soccer, Munt returned to Detroit and currently serves as a National Market Manager for Quicken Loans, Inc. Munt leads an experienced team of mortgage professionals in the Northeast. He also currently serves on the National Executive board for the Asian Real Estate Association of America as Chairman of their young professional's network, better known as the EDGE.
Patrick Ashley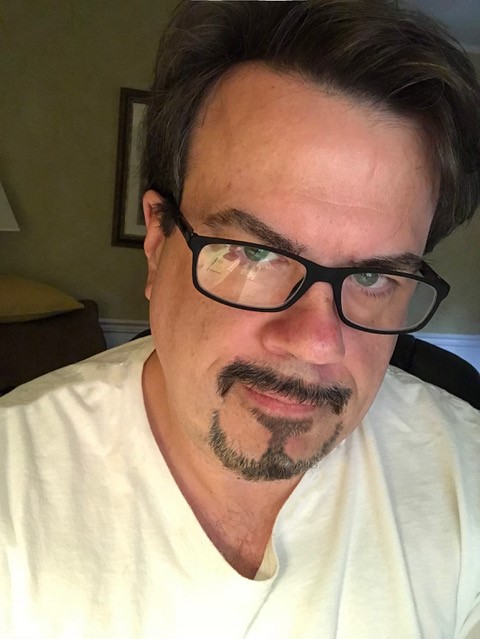 Patrick has been involved in photography since 17, and combined with his internet, tech and image processing knowledge, has culminated in the founding of InsideOut Real Estate Photography, a successful imaging business for real estate professionals.  This is Patrick's first time presenting at TechKNOWPalooza!
Rebecca Donatelli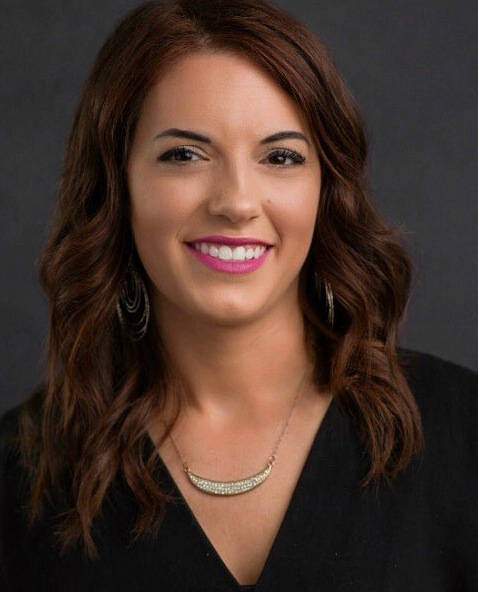 Rebecca Donatelli, ABR, SRS, is a residential agent with McDowell Homes Real Estate Services in Cleveland, Ohio. She is a top producer at her brokerage, and was voted a top agent in NE OH by Cleveland Magazine in 2018. Rebecca is very active on social media for her real estate business, specifically Instagram, where she has more than 12,000 followers. She has been featured in a webinar hosted by Realtor.com® as a top producer with a large following on Instagram, as well as featured in an article for ReminderMedia as one of three agents crushing it on Instagram. This is Rebecca's first time presenting at TechKNOWPalooza!
Gregg Driscoll
Since joining Lone Wolf/Instanet Solutions in 2007, Gregg has developed and delivered on Instanet's training curriculum. A licensed/active REALTOR® since 2001, Gregg brings a unique perspective to TransactionDesk training.  His  experience makes a huge difference when instructing REALTOR®'s on how to use the TransactionDesk platform. Always mindful of a REALTORS® perspective, Gregg's goal is to provide timely and beneficial learning solutions to a constantly changing and evolving real estate industry.
Jeremias "Jman" Maneiro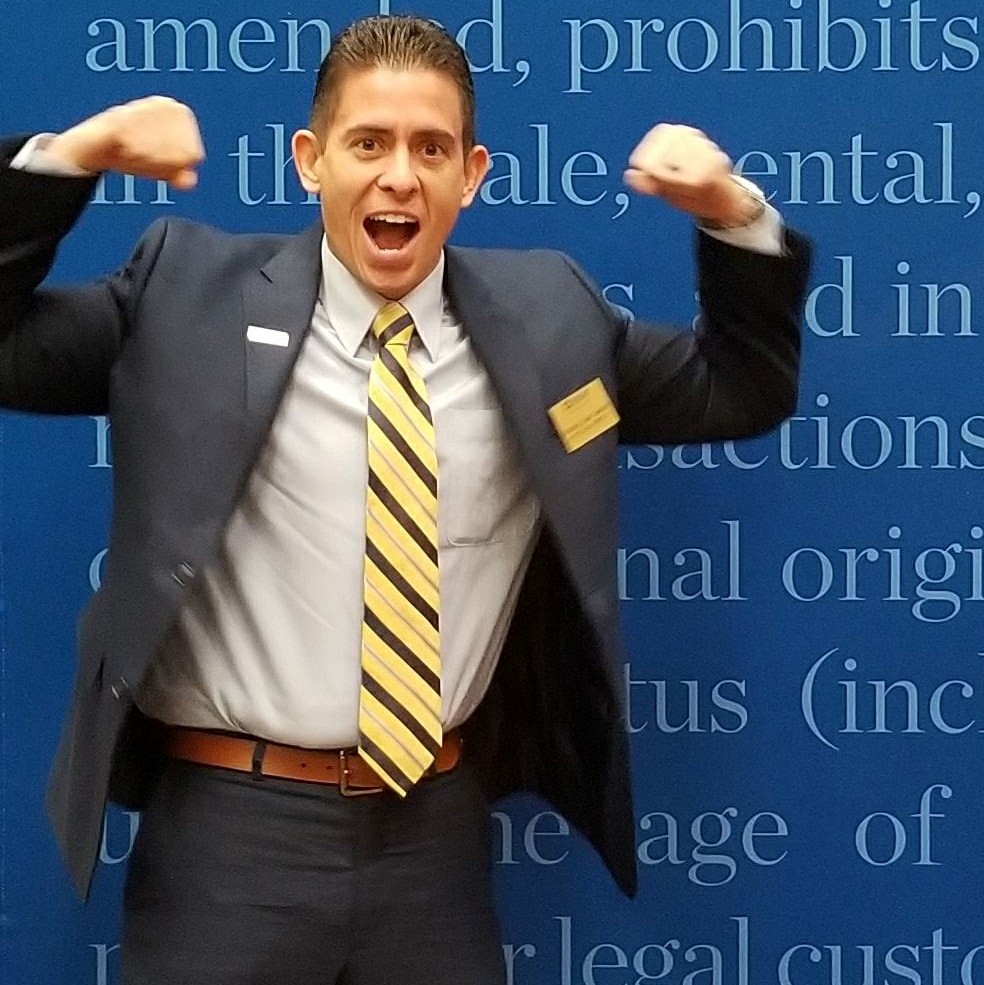 Jeremias is a tech-savvy millennial who speaks from the heart and specializes in helping others improve their 'techxpertise' regardless of skill level or generational differences. He engages his audiences with high energy, comedic performances that are infused with relative stories from his real-life experiences as a real estate practitioner of almost 14 years.  Jeremias provides a fresh perspective with a no fluff, authentic style of delivery. He has been training business people for over 16 years to overcome their fears and start crushing their goals.
Mike O'Connor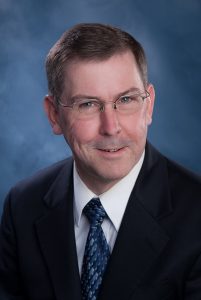 Mike is a long time REALTOR® and fan of Google technology. GRAR instructor for Instanet Forms & AuthentiSign and a NAR certified instructor for RPR (REALTORS Property Resource).  As a member of the GRAR Tech Committee, Mike is a fan of ShowingTime for the MLS and looks forward to bringing you tips on this tool!
Dave Pagano
David is a real estate agent and entrepreneur with an extensive knowledge of sales process automation, and online lead generation. He's spent over 5 years learning the most effective ways to help people make decisions online, and how to turn the decisions into dollars for businesses ranging from real estate to landscaping and everything in between.
Chirag Shah
Chirag Shah is the owner of Life NY in Westchester County, New York, and the founder of Lifestyle Westchester the fastest growing media company online in Westchester. He is the Vice President for the Hudson Gateway Multiple Listing Service, serves on the Board of Directors for Hudson Gateway Multiple Listing Service and is the Chair of the Young Professionals Network for the Hudson Gateway Association of Realtors.  Chirag has been a featured speaker on the use of technology in real estate at the MLSLI Tech Fair, Hudson Gateway Association of Realtors Members Day, NAR Tech Edge, Triple Play National Convention.
Joe Sinnona
Owner of Sinnona "Speaks" Seminars, Joe is a licensed NYS Associate Broker who actively sells in his home market of Long Beach, NY. Joe graduated from Manhattan College, Bronx NY with a degree in English & Education.
He became a Realtor 29 years ago after a teaching career and shortly thereafter a NY Department of State instructor. With a teaching background, he brings to the classroom a dynamic way of lecturing through the power of Story –Telling and role play inclusion.   Joe has several designations including ABR, e-PRO, GRI, SRES, SRS,  ITI & CBR certification.
Kristina Smallhorn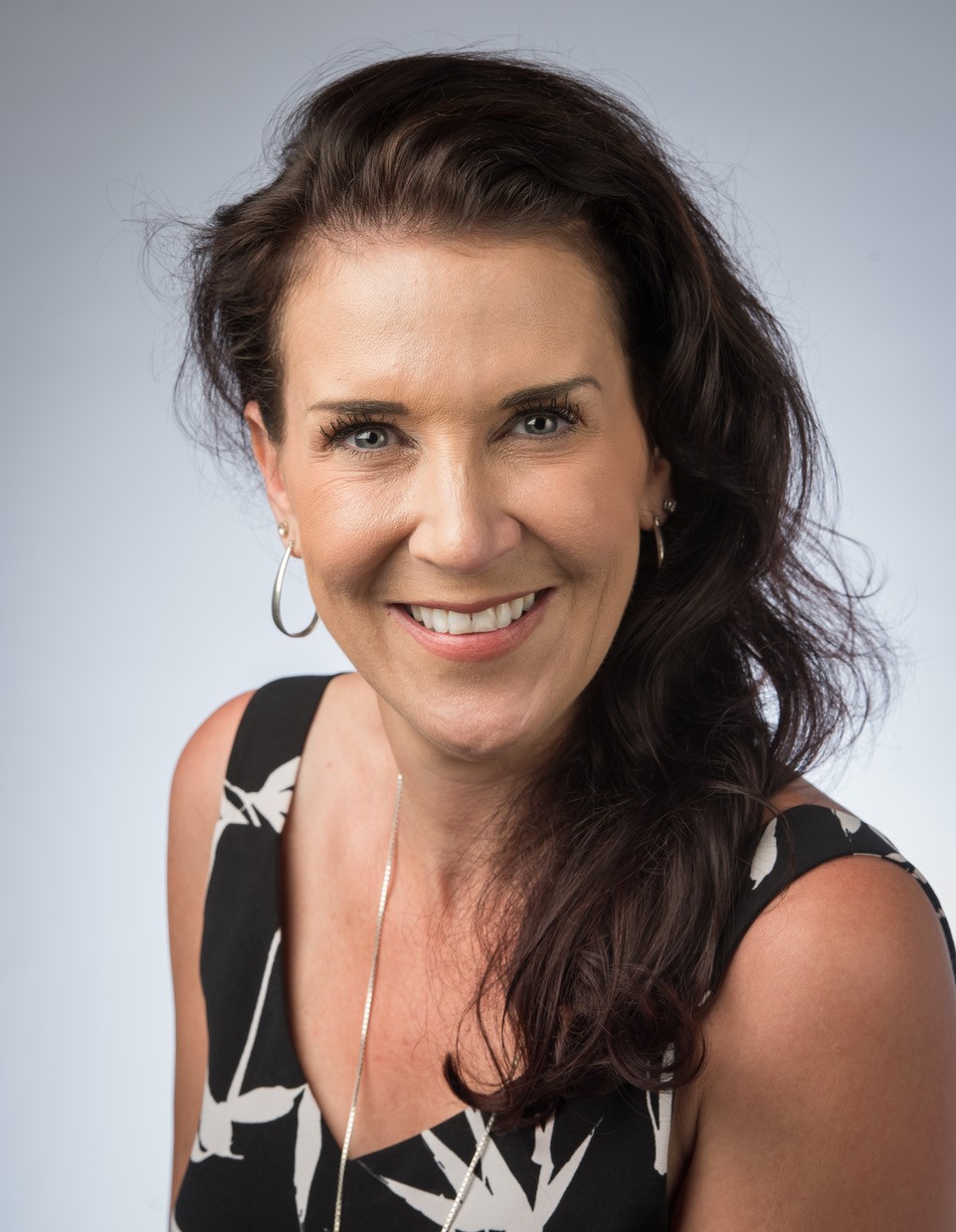 Award-winning REALTOR®, Kristina Smallhorn, a.k.a. "The Real Estate Whisperer", from Ascension Parish, Louisiana, will share her tips in implementing a powerful video marketing plan which has won her not only acclaim, but increased business and referrals, and boosted her own brand in a way that many agents only dream of.  This is Kristina's first time presenting at TechKNOWPalooza!
Terry Yonker
Terry Yonker is the Broker of Buckeye Realty in Winter Park, Florida.  Originally from Ohio, he speaks four languages including French, Spanish, and Mandarin Chinese. Terry holds a Bachelor's Degree in International Business from Villanova University and an MBA from The Ohio State University.
A Florida agent since 2005, he has closed over 300 (and counting!) MLS transactions using only Virtual Assistants. He has trained thousands of agents across the country on using Virtual Assistants effectively through his Automated Agent Program.
Name Badge Sponsor

Bag Sponsor
Door Prize Sponsor

Coffee Sponsors