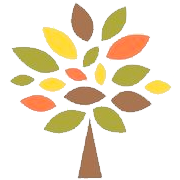 GRAR Real Estate School
New York State DOS & CE Requirements
Updates for All Licensees
Per the New York Department of State, every real estate licensee, including those real estate brokers who had previously claimed an exemption or "grandfathering," must successfully complete 22.5 hours of approved continuing education as a condition of license renewal.  View DOS Website
The 22.5 hours must include:
2 hours implicit bias
2 hours cultural competency
3 hours fair housing
2.5 hours ethical business practices
1 hour legal matters
1 hour agency (2 agency hours for initial license renewal)
11 elective hours
If you have any questions about these requirements, please contact the NYSAR Legal Hotline. The Legal Hotline is available Monday-Friday from 9 AM – 4 PM at 518-436-9727.
** Note: Code of Ethics is also an NAR requirement.
Code of Ethics is mandated by NAR and required in order to remain a member of GRAR/NYSAR/NAR. Members must take a minimum of 2.5 hours of Code of Ethics (CE or non-CE) instruction by December 31 of the triennial cycle (2021, 2024, 2027, etc.)
Home Inspector Continuing Education
Home Inspectors are required to complete 24 hours of approved continuing education within their two-year license renewal period prior to the expiration date in order to renew their license.
Appraisal Continuing Education
Appraisal licensees are required to take twenty-eight (28) hours of Department of State approved continuing education every two years within their license renewal period. Continuing education credits can be earned via in-classroom instruction or through approved distance learning courses. Additionally, all licensed or certified real estate appraisers must successfully complete the 7 hour Ethics & Standards of Professional Practice program every two years. Appraisers may only receive 7 hours of CE credit for the Ethics & Standards of Professional Practice course once during the 2 year period.
Courses cannot be repeated within the same license period.
In order to obtain a certificate of completion for Continuing Education, appraisers must attend 100% of any course or program that is 2 to 7 hours in length. Courses or programs that are 8 to 20 hours in length require 80% attendance.
For more information, please contact the GRAR Education Department at 585-292-5000 or GRAReducation@grar.net.