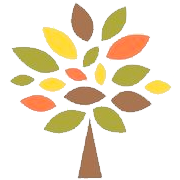 GRAR Real Estate School
Find and register for GRAR Real Estate School's virtual courses on the Upcoming Courses calendar.
Select "Virtual Course – Webinar" on the left column under "Categories" to see online classes only.
GRAR Partner Schools
In cooperation with Greater Rochester Association of REALTORS®, The CE Shop offers online Continuing Education (CE) and Licensing classes.
All courses offered are approved by the NYS Department of State. There is a proctored, paper-based final exam requirement for licensing courses which you will take at GRAR by appointment.
The CE Shop
The CE Shop offers the following New York State real estate classes and packages:
Continuing Education – Broker and Sales License
Continuing Education – Sales License First Time Renewal
Pre-Licensing – Broker
Pre-Licensing – Salesperson
Exam Prep – Salesperson
NYSAR Education
NYSAR offers online Continuing Education as well as real estate designation and certification classes.
NAR Education
Find a wide selection of real estate courses, including free and paid CE options to fulfill your Code of Ethics training requirement.