McKean County Association of Realtors® MLS is considered a 'sub-board' in the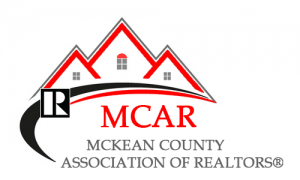 Upstate New York Real Estate Information Services LLC (UNYREIS) MLS system in Rochester, NY.
Things to know:
UNYREIS is a founding partner in the New York State Alliance of MLS's (NYSAMLS's).
The NYSAMLS's Matrix database includes listings from UNYREIS (including sub-boards of Chautauqua-Cattaraugus NY MLS and McKean County PA MLS), Central New York Information Services (CNYIS) in Syracuse, NY (including sub-boards of Cortland MLS, Jefferson Lewis MLS and Mohawk Valley MLS) and the Western New York Real Estate Information Service MLS (WNYREIS) in Buffalo, NY.
These policies apply to the NYSAMLS's Multiple Listing Service (MLS database).  Red text indicates new or updated language:
Clear Cooperation Rule, Effective January 2020
Our MCAR Association Executive at PAR may be reached at
exec@mckeanmls.com or 814-476-61950 with any MCAR MLS specific issues or suspected outages.